Freshly renovated office space available on Cherry Valley Road, on the west end of Newark in between the entrance to the new interchange and West Main Street.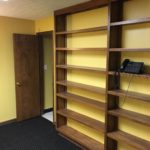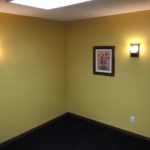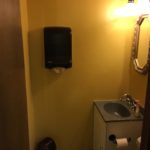 Two offices are available; the smaller is 11'8″X11'10" (138 square feet) and has a private bathroom and floor-to-ceiling wood bookcases on one wall.
The larger office is 21'7″X11'4″ (242 square feet), adjacent to the main conference room, closest to the main entrance.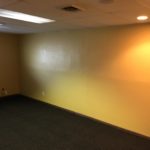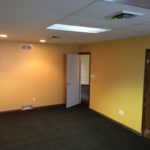 Rent includes shared use of an additional 960.40 square feet, including two conference rooms, reception area and kitchen with microwave and refrigerator. Factoring in the shared space at 50%, rent computes to $9.70 per square foot for the smaller office and $14.95 per square foot for the larger one.
Amenities included in rent are utilities, common area maintenance, free off street parking including handicapped space, shred-it service, signage space on lighted sign, free wifi, access to 60″ bluetooth monitor and bluetooth printer in main conference room. Full time receptionist on duty to receive mail and greet your guests.